The KARLA s.r.o. company was established in 1991 and nowadays has about 250 employees. Annualy turnover is above 1,2 bilion CZK. The company contains the following parts: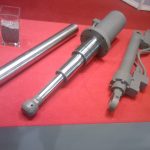 The KARLA HYDRAULICS division was established in 1993 in Opava as an independent part of KARLA spol. s r.o. company. Its core business is the production of hydraulic cylinders and hydraulic components for mining companies (especially used in mechanically powered roof supports, chain and belt conveyors and shearers). The company has expanded gradually to the production of hydraulic cylinders as used in agricultural and construction vehicles or machinery, presses and other hydraulic machines. Based on its long-standing experience in the hydraulic industry KARLA HYDRAULICS can offer its customers both consultancy and design of hydraulic circuits and whole hydraulic systems. Nowadays KARLA HYDRAULICS is known as a proven supplier of hydraulic cylinders and components and its products are exported to many countries in Europe, Asia and Amerika.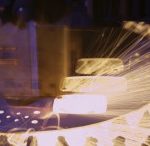 From 1992 the business of the KARLA company was selling steel plates and steel plate cutting. The KARLA HUTNI MATERIAL division continues in the business now and offers wide range of steel plates and steel plate cuttings from common engineering steel in dimmension from 3-200mm (cold and hot rolled). The division offers blasting and machining of steel plate cuttings.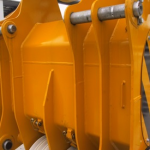 Another part of the KARLA company is the KARLA MACHINERY division which is specilised in welding and machining of big steel parts. It means especially machinery body structures, big steel structures for energy industry and specilized framework.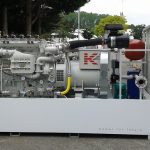 The KARLA ENERGIZE division provides flexible solutions for the projection, delivery & maintenance of natural gas cogeneration and trigeneration units. We produce cogeneration and trigeneration units in range of output in 40-4300 kWe with components of our partners MAN, MWM and MTU. We are determinated top-quality team, that offers you complex services leading to real savings on very favorable terms.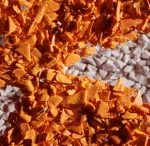 One of the youngest division of the KARLA company is the PLASTICS RECYCLINGS division. It is focused on buying plastic waste and its processing. It is equipped with modern multi-phase processing technologies. This highly effective technology ecological and economical together.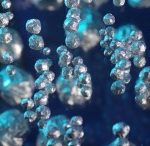 In 2008 the KARLA company began the manufacture of Al-GRANULATE. The mechanical processing of scrap aluminium leads to the production of Al granulate, and through on-site sorting we are able to supple Al granulate in various grades according to the requirements of the customer. We are able to process any shape of scrap Al from this product, which is environmentally friendly as the processing is only done mechanically. Al granulate is mainly used in the steel industry in de-oxidation of steel, the chemical industry etc.
The KARLA company operates in Slovakia as well. In 1997 the daughter company was established named KARLA – Slovensko, s.r.o.  Since 1994 the KARLA company has been operating in scrap metal business. It operates scrap metal centres in several towns in the Czech Republic and Slovakia.